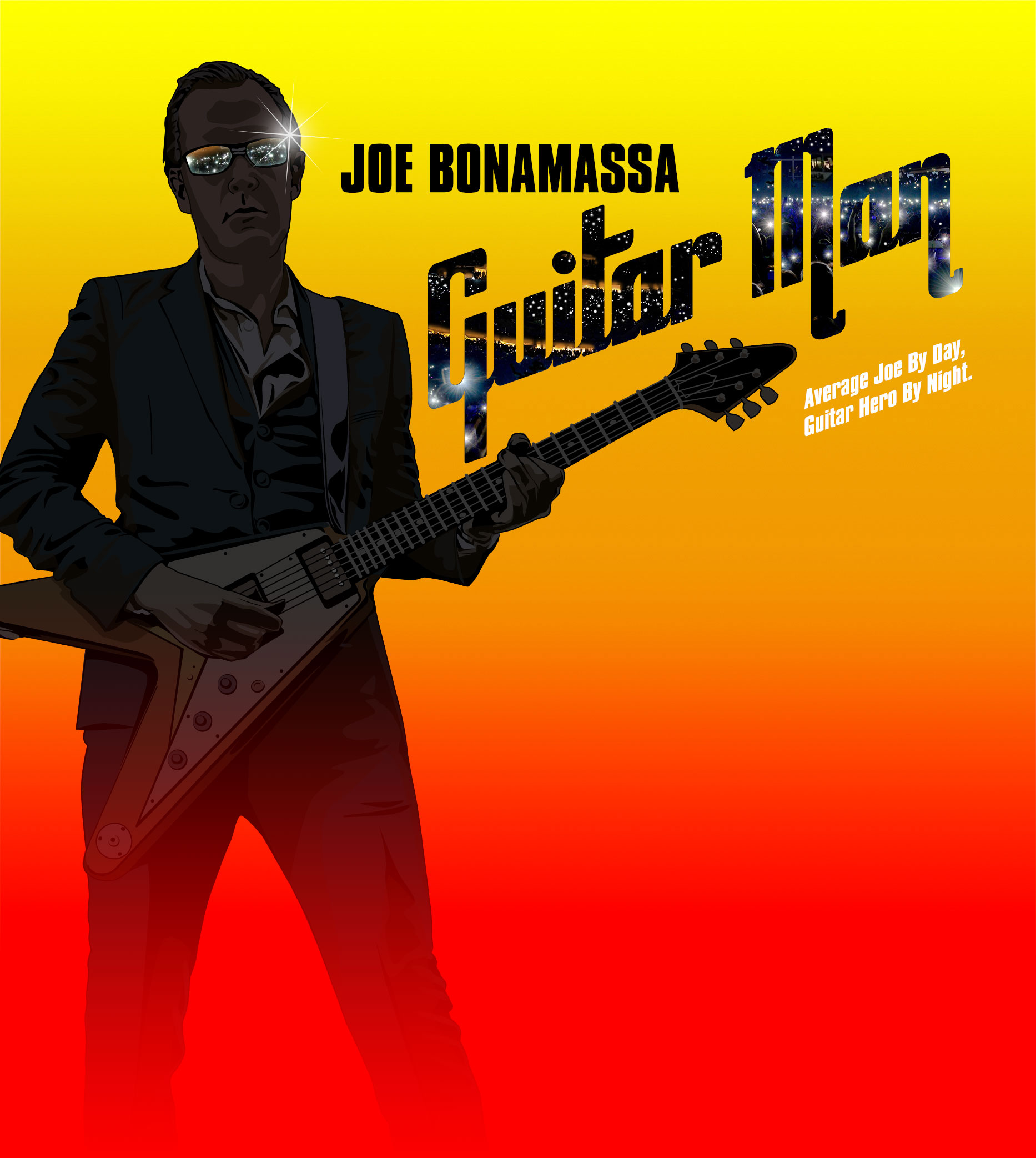 Order Now
about movie
From average Joe by day to guitar hero at night, Guitar Man tells the incredible rise of legendary bluesman Joe Bonamassa, whose hard work and determination have made him the top-selling Blues artist of all time. With more #1 Blues albums than anyone else in history, Bonamassa pulls back the curtain on his extraordinary career, allowing us to see his remarkable musical achievements and pioneering style. Featuring behind the scenes interviews and live concert footage showcasing some of the biggest names in music, kick back and enjoy the exhilarating soundtrack of his phenomenal life.

"Guitar Man serves as a timely celebration of a remarkable career."

"Guitar Man is an absolute must-watch, it delves deep into the DNA and shines a light on one of the greatest guitarists of his generation."

""Guitar Man" is an engrossing watch. It's an inspiring tale about perseverance, about wanting to be the best, and about how hard work and determination can pay off."

"The blues are transformational, the blues are intuitive, and the blues are improvised. However, and above all, the blues are all about struggle and effort. In this movie we see why Joe is the most ingenious blues-rock innovator of all — how, as a musical alchemist he has turned blue to gold — but, perhaps most importantly, we learn how he became the most conscientious guitar man on the planet."

"'Guitar Man' is still a wonderful and watchable tale of one man against the music industry and his singular love for the Blues and his willingness to keep taking risks. A must watch for his fans, new and old."
CLICK YOUR FAVORITE SERVICE TO WATCH NOW
RENT OR BUY GUITAR MAN ON MOST SERVICES WATCH IT ON DIGITAL AND ON-DEMAND